BIOGRAPHIES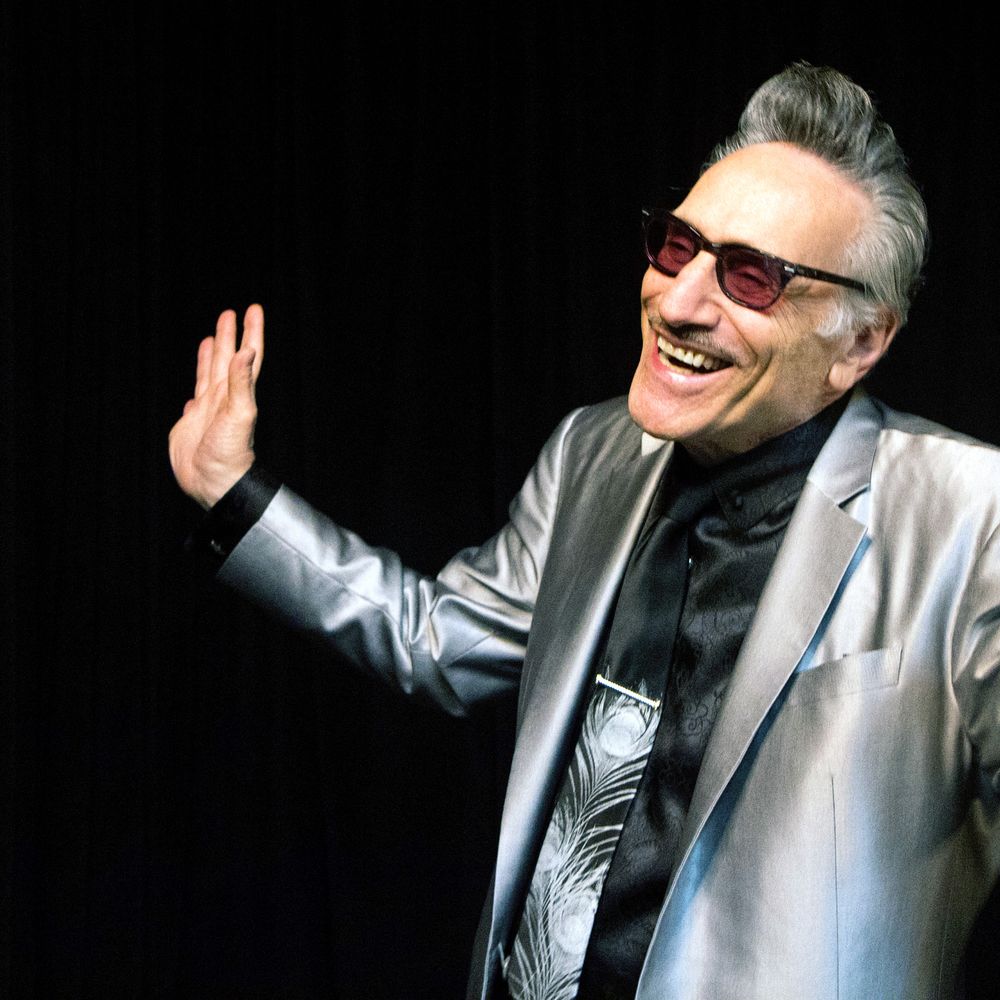 RICK ESTRIN
(harmonica, vocals)
Rick Estrin was born in San Francisco, California in 1949, and grew up fiercely independent. As a 10-year-old boy, he made his way to the tough Market Street area and befriended many of the neighborhood characters. When he was 12, his older sister gave him a copy of Ray Charles' The Genius Sings The Blues, and he became infatuated with the music. Albums from Jimmy Reed, Champion Jack Dupree, Mose Allison, Nina Simone and others soon followed. By the time he was a teenager, Estrin had immersed himself in the urban, African-American culture surrounding him. He got his first harmonica at age 15, and by age 18 was proficient enough to begin sitting in at black clubs around the city. He first jammed with blues master Lowell Fulson and immediately was hired to open five shows for R&B giant Z.Z. Hill. He worked five nights a week for almost a year with guitar legend Travis Phillips in a band fronted by famed pimp/bluesman Fillmore Slim (who was the centerpiece of the acclaimed Hughes Brothers documentary American Pimp). Slim introduced Estrin to singer Rodger Collins, the man who would become Rick's first real musical mentor. Collins schooled Rick on the finer points of songwriting and show business. At 19, Estrin relocated to Chicago and worked with some of the city's best bluesmen. He met and jammed with the legendary Muddy Waters, who told Rick, "You outta sight, boy! You got that sound! You play like a man!" Muddy wanted Estrin to go on the road with him, but Estrin missed Muddy's phone call and it never happened. Estrin eventually moved back to the Bay Area, met guitarist Charlie Baty and formed Little Charlie & The Nightcats. With Charlie's retirement from touring in 2008, Rick brought in guitar virtuoso Kid Andersen and formed Rick Estrin & The Nightcats.
Estrin cites Sonny Boy Williamson II, Percy Mayfield and Detroit bluesman Baby Boy Warren as his major songwriting influences. His work on the reeds is deep in the tradition of harmonica masters Sonny Boy Williamson II and Little Walter Jacobs, while at the same time pushing that tradition forward with his innovative songs. And his sly and soulful vocals are the perfect vehicle for driving those songs home.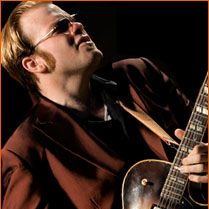 KID ANDERSEN
(guitar, background vocals)
Christoffer "Kid" Andersen was born in Telemark, Norway. A blues fan since childhood, Andersen fell in love with the music of Otis Rush, Buddy Guy, Junior Watson, and the Kings (B.B., Albert and Freddie). By the time he was 18, he was backing all the American blues stars who came through Norway, including Homesick James, Nappy Brown and Willie "Big Eyes" Smith. He moved to California when he was 21. Once in the U.S.A., Andersen earned a green card as an "Alien of Extraordinary Ability." Andersen released four solo albums before joining blues harmonica legend Charlie Musselwhite's band in 2004, a gig that lasted until he joined Rick Estrin & The Nightcats in 2008. In addition to being an expert multi-instrumentalist (guitar, bass, keyboards, percussion), Kid's talents as engineer and producer keep his now-famous Greaseland Studio fully booked. Winner of the 2017 Keeping The Blues Alive Award, Greaseland has been featured in The San Jose Mercury News as well as on NPR. At Greaseland, Kid has produced, engineered (and many times played on) albums by artists including Tommy Castro, Nick Moss, John Nemeth, Wee Willie Walker and Finis Tasby, as well as all five Rick Estrin & The Nightcats CDs.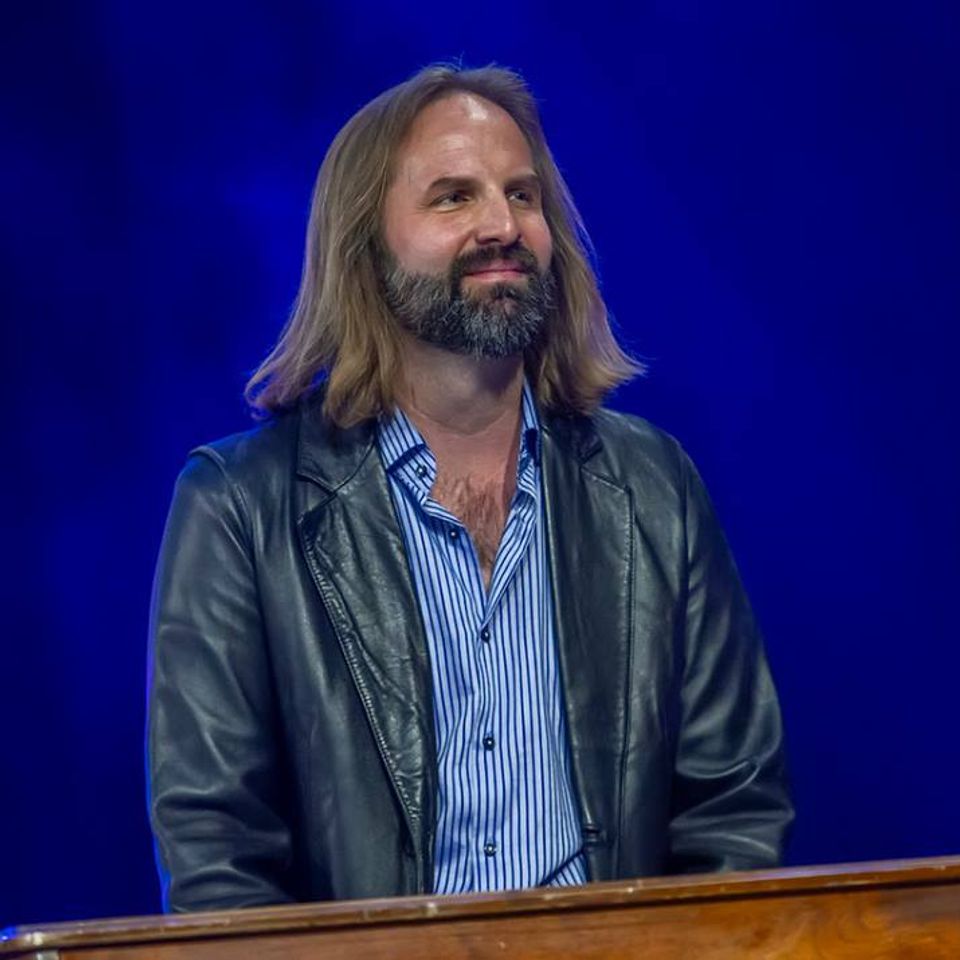 LORENZO FARRELL
(piano, organ)
Lorenzo Farrell was born in Lexington, Kentucky, and grew up in Bloomington, Indiana, where he started playing piano at age five. During his high school years in California, he discovered jazz and made the switch to upright acoustic bass. After high school, Farrell took several years off from his music career to earn a degree in Philosophy from the University of California at Berkeley, and study religion in Delhi, India. Since returning to the San Francisco Bay Area, he has been a highly sought-after multi-instrumentalist, having returned to piano and mastered the organ in recent years. A Nightcat since 2003, Lorenzo has also had the opportunity to perform and/or record with many other artists, including Wee Willie Walker, Elvin Bishop, Finis Tasby, Jackie Payne, Andy Santana, Terry Hanck and Little Charlie Baty's Organ Grinder Swing.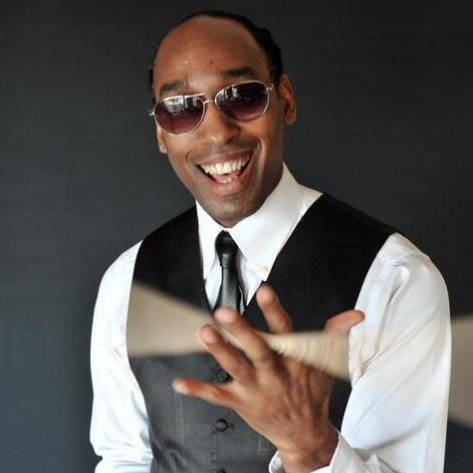 DERRICK "D'MAR" MARTIN
(drums)
Derrick "D'Mar" Martin is simply a force of nature. D'Mar is a musician, producer, songwriter, singer, educator, entertainer and motivational speaker. He traveled the world for 17 years as the drummer for the legendary Little Richard. D'Mar has also worked with a number of other artists including Dorothy Moore, Bobby Rush, Vasti Jackson, Ali Ollie Woodson (The Temptations), Big Jack Johnson, Carla Thomas, Billy Preston, Roy Gaines, Mitch Woods, Jackie Payne, Syl Johnson, Bob Margolin and Tutu Jones. He shares his passion for music education in his own music lecture series entitled Drums & More. Now, D'Mar brings all of these talents to his new family, The Nightcats.
"Estrin is an amazing harmonica player, a soulful lead vocalist and a brilliant original songwriter. Estrin's harmonica sings alongside blues tunes that entertain audiences like no other in the genre."
- San Francisco Chronicle
"Rick Estrin sings and writes songs like the brightest wiseguy in all bluesland and blows harmonica as if he learned at the knee of Little Walter."
- DownBeat
"Infectious, captivating, powerful blues….Intense Chicago-style harp playing, witty songs and tough-as-nails grooves"
- Living Blues
"Fabulous, remarkable original material"
- Billboard
If you aren't sure about Rick Estrin or where this one of a kind entertainer and blues musician of the highest order came from or where he gets his muse and inspiration, he'll tell you. This long time Alligator Records recording artist has been at the top of the game for decades now, but his tale isn't an overnight success story and his achievements in the blues music field aren't accidental by any means. Here Estrin doesn't pull any punches as he discusses where he came from and how he became who he is today. This tale reads like a Frank Capra movie...if the screenplay was written by Quentin Tarantino.  Enjoy Rick Estrin: The BLUES JUNCTION Interview by David Mac.